Here's a big post for where to buy all my stuff this weekend (and before holiday hell kicks in):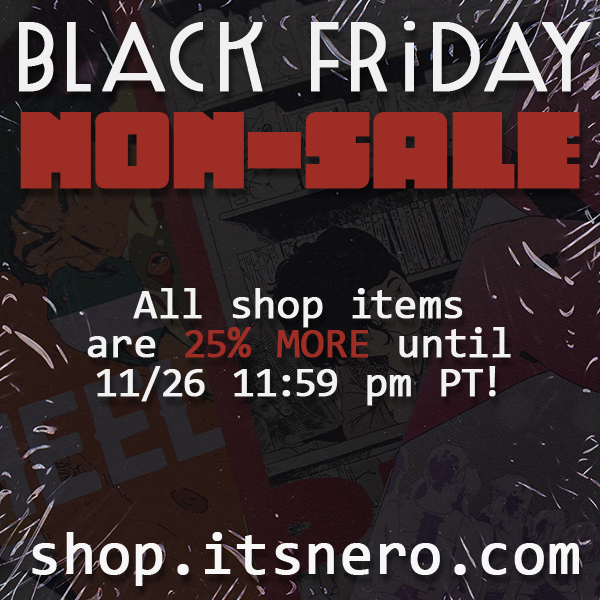 MY SHOP! I'm doing a Black Friday NON-SALE where everything costs 25% more until Sunday night. Get yourself some comics or a fancy patch!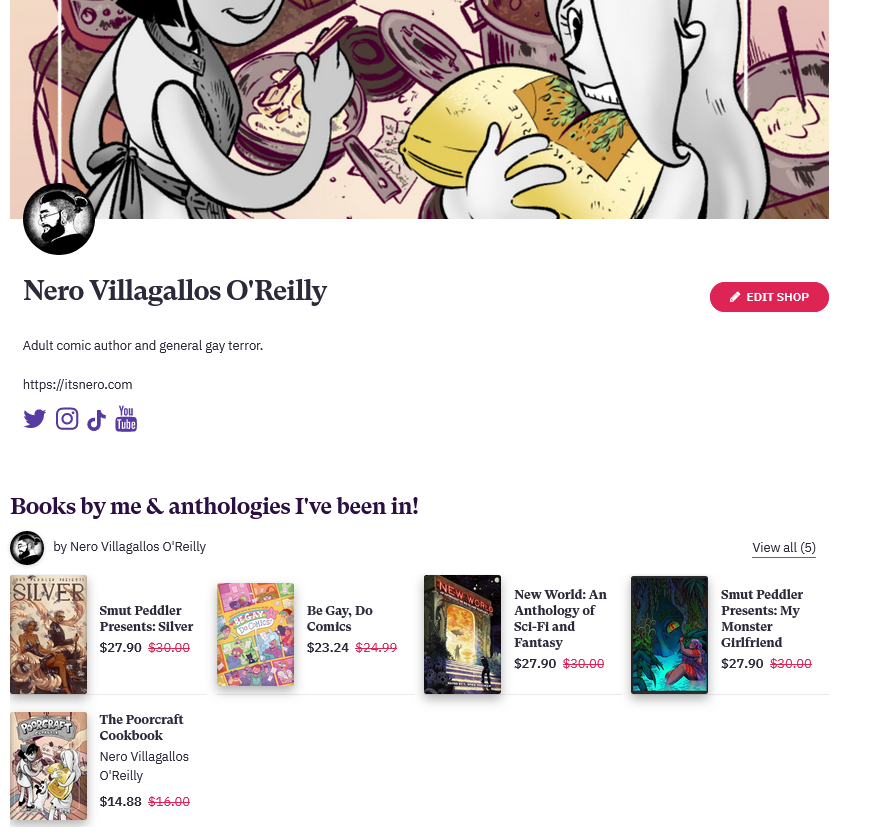 I also have an affiliate page on Bookshop! There's a non-comprehensive list of my books/books I've been in that you can order.
Every purchase supports a local, independent bookstore as well- it's one of the best places to order new books online!
Additionally: Filthy Figments is doing a sale this weekend! Memberships are 50% off if you've been wanting to read 39 Steps Underground as it comes out, or you can read through the archive of my previous comics on there.
Referral link, or regular link if your adblock strips referral links from text.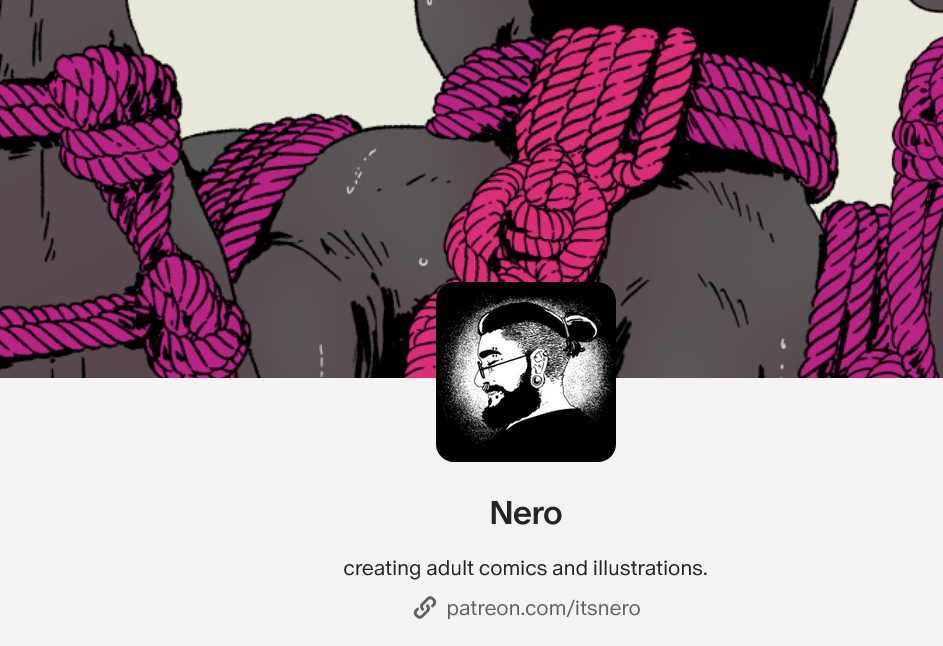 And as always: you can join my Patreon for only $5/mo to read the 400+ pages full color m/m chef comic I do with Iris Jay OR you can read my m/m horrorporn webcomic Ultraviolents for free (with early pages on Patreon, natch)!
Thanks for reading all that!! I know having a blog feels redundant to some people at this point, but I quite like having one spot to just shove all of this aha.