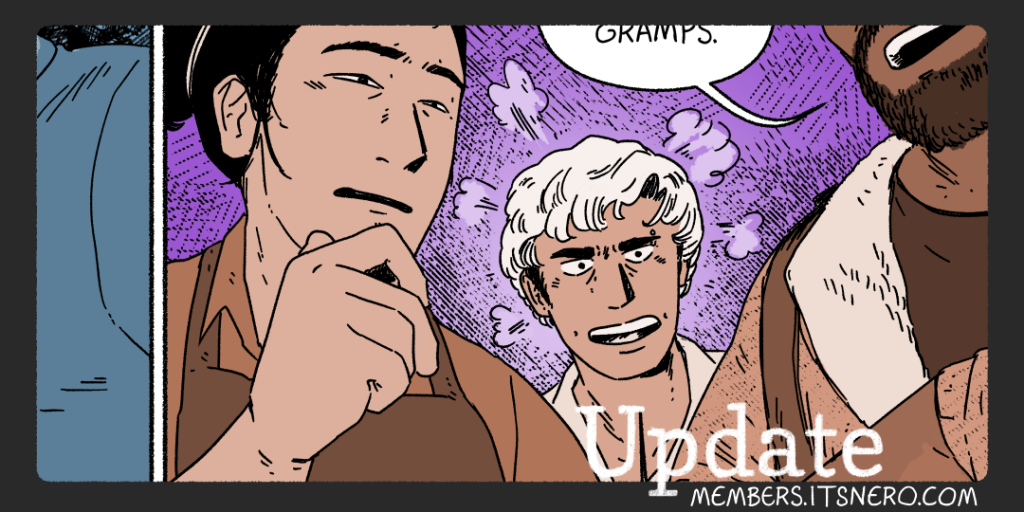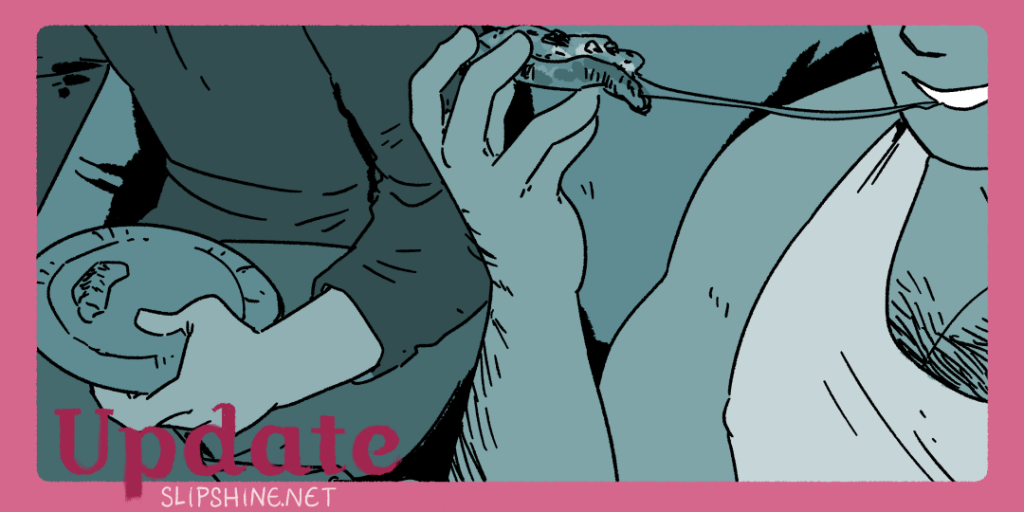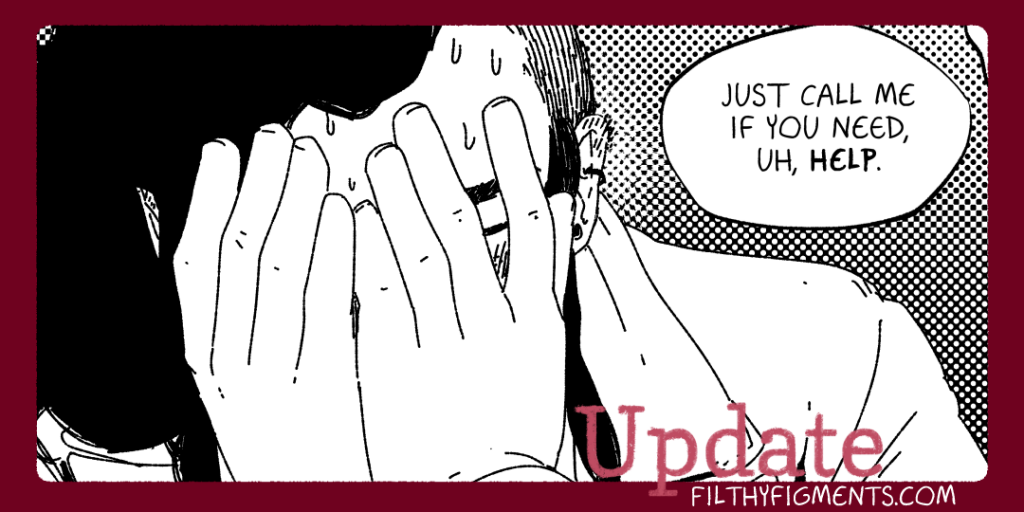 Trying to actually put my money where my mouth is when I whinge about how nobody updates their personal websites anymore/how much I dislike social media/etc etc etc.
There's new Split Check pages up on Slipshine and on the patron website! There's also 5 new Deja Vu pages on Filthy Figments.
Read the latest Split Check pages every week at http://members.slipshine.net or start reading by signing up on http://patreon.com/itsnero . Deja Vu can be read at https://filthyfigments.com , and updates with 5 pages near the end of the month.